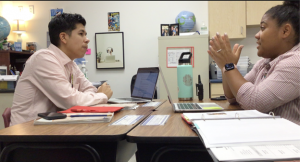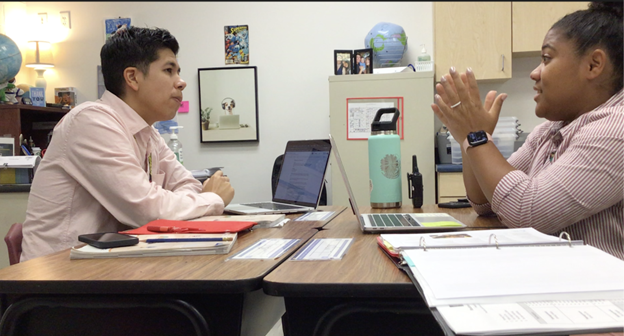 To me, mentoring means that you are guiding a novice teacher towards a common goal. When I mentor and coach a teacher, we have some valuable conversations. Two of my mentees have never taught before. When we have our Fireside Chats to set goals, we make sure to align that teacher's goal with the campus goals.

The teachers that I work with feel more comfortable and confident in the classroom. This makes an impact on their students because the teachers are able to move through the lesson more fluidly and students are engaged. When we have teachers that feel supported and have the confidence in the classroom it will encourage them to return as an educator. This builds their teaching capacity and helps us to retain effective teachers. Some of the things that I focus on are transparency, communication, and collaboration. I am very clear about who I will or will not share certain things with. I make sure to always let the teachers know the expectations ahead of time. I believe that one of the best things is that I am able to build trusting relationships first and then that allows us to have the vulnerable conversations that lead to positive outcomes. One of the main things that I keep in mind and I share with the teachers regularly is that we are a team.

When I reflect, I always try to put myself in the teacher's shoes. I don't ask the teachers to do anything that I wouldn't do myself. If teachers need me to model, internalize lessons, or lesson plan with them I will. I always ask how they prefer to receive feedback, and I take that into consideration. If I need to do "in the moment" coaching, I will let the teacher know ahead of time. I have learned that communication is critical to success. Second to that is organization. Without both of these things success would be extremely difficult to achieve.

I want to leave a legacy that I care, and that I was able to help make positive changes at my campus and with all of the teachers that I work with.