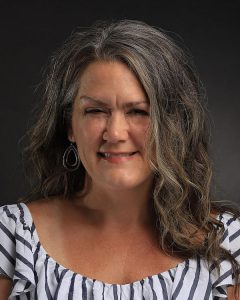 Jeanifer Caldwell is the Director of School Training and Support at TxCEE.
She oversees field support for schools participating in the Teacher and School Leader (TSL) grant. Jeanifer also ensures continuity among training quality, process, and implementation.
Before joining the TxCEE team, she worked in the classroom for ten years teaching 7th-11th-grade math and computer applications, as well as serving as technology coordinator. She also served two years as a master teacher at Terra Vista Middle School. Caldwell received a Bachelor of Science degree in Interdisciplinary Studies specializing in Secondary Math and Business and a Master's of Education in Educational Administration both from Lubbock Christian University.