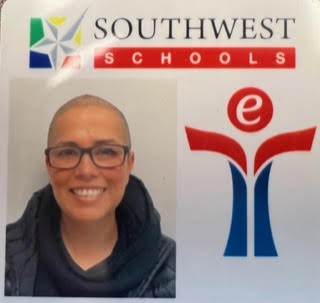 This is the first opportunity I have had to mentor. However, being on the other side of the coin as a mentee I have been fortunate to have mentors who have gone out of their ways to support me professionally and emotionally inspiring me. Their support helps me to believe in myself and continue giving my best.
I think a good way to know if I have made a difference is by analyzing how my work has impacted students' learning and growth through the study of data and performance. Also, I am able to measure my success in seeing how my mentee has grown throughout our work journey together.
I use data to inform and enhance, gauge and track the effectiveness of my teaching on students' learning. As a mentor I use it to help my mentee reflect on the benefits of using different teaching methods that may imply going out of her comfort zone.
Outstanding mentoring means being present and willing to go the extra-mile at any time to support a mentee. I am sharing my knowledge while promoting growth and independence. In doing this, we are learning together. Through my experience as a mentor, I have learned that listening is a powerful tool to promote communication and trust. I have also learned that I don't need to have all the answers but being open, genuine, and willing to learn together is crucial.
Throughout this work, I hope I am making a difference. The greatest impact I can hope for professionally is for my mentee to finish the 2023 school year feeling confident about her ability to grow, change, and go out of her comfort zone. I would love for her to continue having fun teaching and changing students' lives academically and emotionally.